Dr. Jane Lehr Eckert, PhD.
Jane has enjoyed a career as a counseling psychologist for over 25 years specializing in psychiatric disorders, addictions, women's issues, health concerns and trauma. She has studied and practiced mind-body techniques for the past two decades including psycho-neuroimmunology, biofeedback, hypnosis and meditation.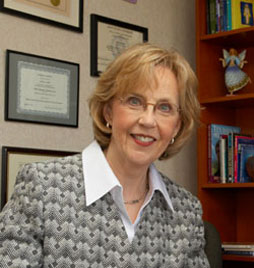 Jane is certified in Eden Energy Medicine, EMDR, EDxTM, and is a Reiki Master. She has trained extensively in the Enneagram, Energy Psychology and multiple models of psycho-spirituality. Her innate curiosity about human nature and her delight in sharing ideas bring a quality of fun to her workshops, seminars and to her practice as a psychologist and life coach. Her transformational workshops integrate the best of this seasoned professional's commitment to the human awakening, personal experience and professional training.
---
Maureen Paulson
Maureen Paulson is a seasoned professional having managed a variety of individual and group psychotherapy practices.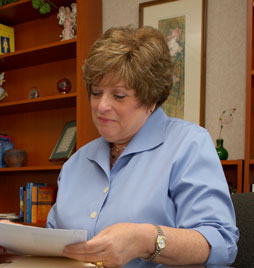 She became interested in energy healing when a personal medical crisis disrupted her life.
Maureen is a Certified Eden Energy Medicine Practitioner, the Manager of Studio e and a regular EEM instructor.
---
Vince Lisi, M.A.
The principal teacher and program director of Now Creations, Vince has a masters degree in Philosophy from the Catholic University of America (Washington, D.C.) And in Theology from Athenaeum of (Cincinnati) Ohio. He is a faculty member in the Department of Philosophy and Religious Studies at Youngstown State University and the Pennsylvania State University, Shenango Campus.

Vince teaches people how to meditate, does one-to-one Spiritual direction and is a gifted spiritual counselor.
Vince offers weekly study groups in Youngstown, Ashtabula, Strongsville and Akron, Ohio and monthly groups in Indianapolis, Indiana, Columbus, Ohio and Pittsburgh, Pennsylvania.
---
Maureen Sloan
Maureen Sloan is a Registered Nurse who earned a Masters in nursing and is a Psychiatric Nurse Practitioner currently working in the mental health field. She has been teaching Mindfulness-Based Stress Reduction in Cleveland and Akron since 2006.
Teaching and leading mindfulness groups have become her passion because of the joy she experiences as each student awakens the inner peace within.
---
Donna Horst
After practicing yoga for nearly 30 years, Donna deepened her personal commitment by becoming a certified yoga instructor. Trained in traditional hatha yoga, she has achieved new levels of understanding and experience in her own life practice by studying the ancient classical Indian texts and by working with her guru, Shri Ashutosh Muniji.
Donna's ongoing study has assisted her in the development of One-Point Focus, a technique that improves concentration, balance and fosters a greater sense of peacefulness.
---
Corrinne Markley
Corrinne Markley is a Registered Nurse who has worked in clinical research for the past 20 years. Prior to that, she was employed in high-level neonatal intensive care/neonatal transport for 10 years. She is currently a Certified Eden Energy Medicine Practitioner and Reiki Practitioner.